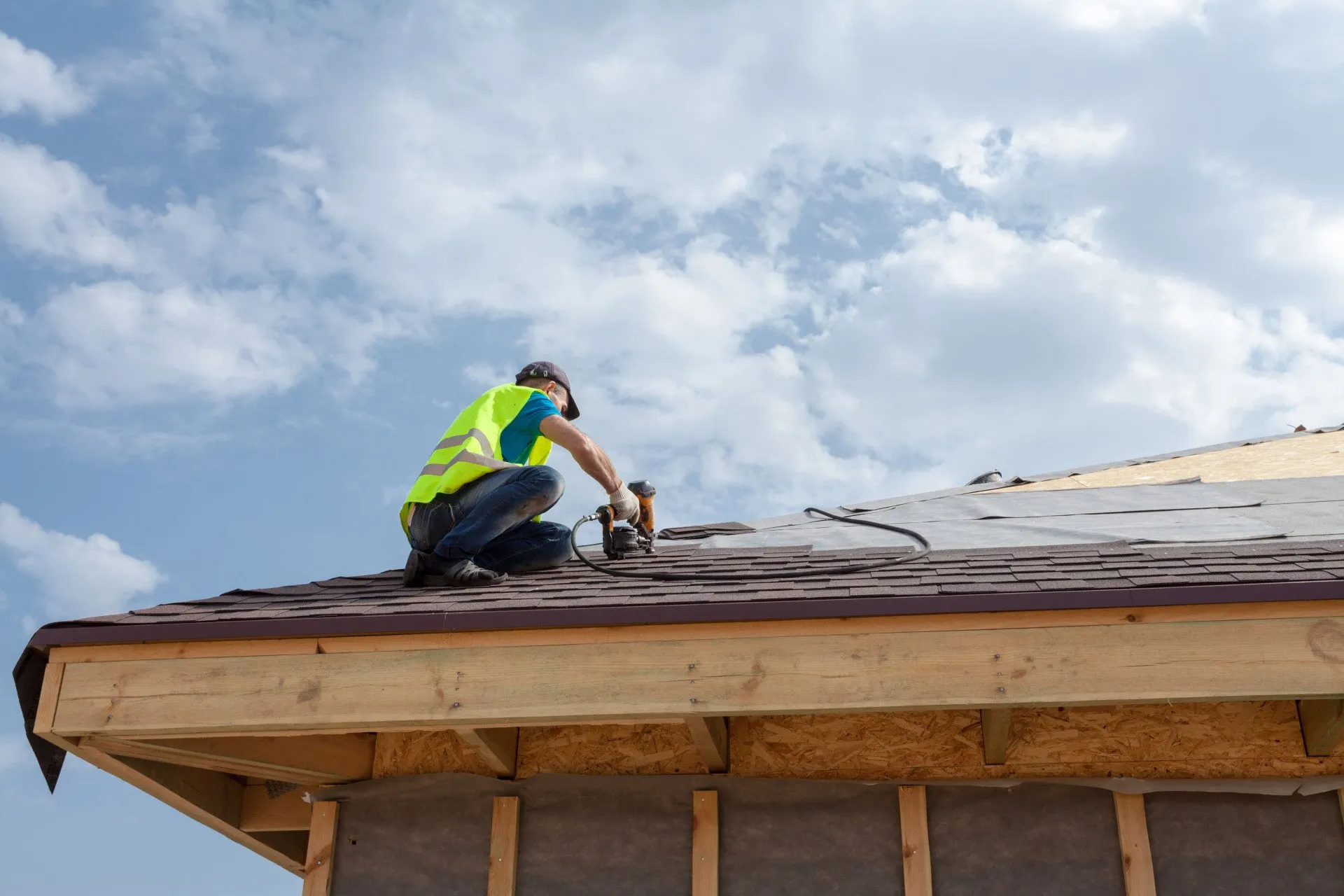 Making the best choice for your roofing project's contractor is a key choice that may have a big influence. Hire a trustworthy and competent contractor that can perform quality craftsmanship, ensuring the lifespan and durability of your roof, whether you require simple repairs or a full roof replacement. At SHORELAND ROOFING, we recognize the importance of this decision and have put together a thorough guide to help you decide on the best option for your roofing needs.
The Importance of Selecting the Right Roofing Contractor
The roof of your house acts as a crucial barrier against the weather and is crucial for safeguarding your possessions and loved ones. Your home's visual appeal is improved by a well-installed and well-maintained roof, which also guarantees its structural integrity and protects it from water damage and other possible problems. On the other hand, a badly done roofing installation might necessitate expensive repairs and jeopardize the structural integrity of your house. Therefore, hiring the best roofing contractor is essential for a job to go smoothly and successfully.
Researching Potential Contractors
It's crucial to undertake extensive research to find possible roofing contractors in your region before making any judgments. Begin by requesting advice from reliable sources, such as friends, relatives, and neighbors who have recently had roofing repairs done. Their individual experiences may offer insightful information and aid in the development of a contractor shortlist. Utilize web resources, read client endorsements and reviews, and investigate the reputation and level of client contentment of the contractor.
Evaluating Experience and Expertise
When selecting a roofing contractor, experience and knowledge are important considerations. Examine the contractor's years of experience in the field and their aptitude for managing different roofing jobs. Check their prior project portfolio to see whether they have expertise with roofs like yours. Ask them about their knowledge and experience with certain roofing techniques and materials.

Checking References and Reviews
It is crucial to verify references in order to have a better sense of a contractor's dependability and professionalism. A trustworthy contractor would be pleased to offer a list of former customers who can attest to their work. Contact these references and find out more about their interactions with the contractor, including their degree of satisfaction, punctuality, and professionalism in general. Read internet reviews and client feedback on reputable websites as well.
Conducting Interviews and Site Visits
Once you have narrowed down your list of potential contractors, it is time to conduct interviews and schedule site visits. Schedule meetings with each contractor to discuss your roofing project in detail. Ask relevant questions about their process, timeline, and available warranties. A reputable contractor will take the time to address your concerns and provide clear and concise answers. During site visits, assess the contractor's professionalism, attention to detail, and the overall condition of their equipment and vehicles.
Obtaining Detailed Written Estimates
Ask the contractors you are thinking about for comprehensive written quotes in order to make an educated choice. A detailed estimate need to provide a breakdown of prices, a list of the materials to be utilized, and a timeframe for the project that is well defined. Compare the costs carefully, taking into account the caliber of the suggested materials and the anticipated completion date. Although price should not be the only criterion, it is a significant one.
Verifying Licenses, Insurance, and Warranties
It is essential to confirm that the roofing contractor has the required licenses and permits to operate in your region before making a final selection. A valid license guarantees that the contractor complies with all rules and regulations. Verify the contractor's liability insurance and workers' compensation coverage as well to ensure that you and their employees are covered in the event of an accident or other harm during the job.
Understanding the warranties offered for both materials and workmanship is also crucial. In order to provide you peace of mind during the job, SHORELAND ROOFING is fully licensed, insured and offers warranties on both materials and labor.

Contract and Payment Terms
Make sure the contract has all of the specifics that were agreed upon before work started, including the scope of the project, the materials to be utilized, and the payment conditions. Pay close attention to any provisions addressing unanticipated events or alterations to the project's scope. A well-written contract and open lines of communication will help avoid misunderstandings and disagreements in the future.
Effective Communication and Expectation Management
For a roofing job to be successful, communication must be effective. Establish open lines of communication with the contractor you've hired and go through any special requirements or worries you may have. Throughout the job, check in with the contractor frequently to make sure everything is going according to plan.
Monitoring and Inspecting the Project
Periodic inspections must be carried out during the roofing process to track progress and rectify any issues as soon as they arise. You may make sure that the job is completed in accordance with the agreed-upon requirements and industry standards by remaining actively involved. Do not be afraid to let your contractor know if you have any concerns or questions.
Final Inspection and Project Completion
Perform a comprehensive final check when the job is finished to make sure that everything was done to your satisfaction. Discuss any outstanding issues or shortcomings as soon as possible with the contractor. Whenever you are completely pleased with the job, make sure to get all the required paperwork, including any warranties for the products and labor. At SHORELAND ROOFING, we take great pleasure in our attention to detail and work hard to provide the best service possible, making our customers happy with their new roofs.
Conclusion
The success of your roofing job depends on your choice of roofing contractor. You may make an educated choice by carrying out in-depth research, assessing experience, verifying references, and collecting comprehensive written estimates. Establish good communication, check licenses, insurance, and warranties, and keep a careful eye on the project. You can guarantee a successful and stress-free roofing project by adhering to these suggestions.