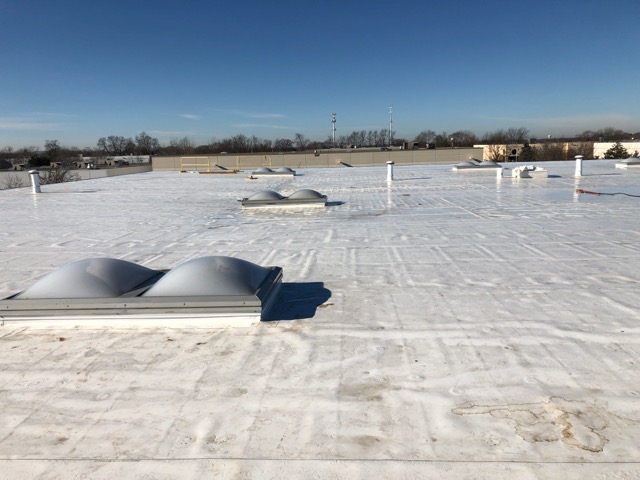 When is it time to replace your commercial roof?
The roofing on your multi-family condo, apartment or townhome complex carry a great responsibility. They guard your units and everything in them from the elements. Being aware of when is the right time to repair or replace a roof is an important part of an experienced property manager's responsibilities and can greatly effect upkeep the upkeep budget.
Here are some signs that it might be time for a new roof:
Your roof is beginning to age.
Age is the most obvious consideration regarding replacing a roof. Every roof has a life expectancy. If you've kept to a regular maintenance plan and have taken good care of your roof, there is a chance your roof will outlast that life expectancy. If the roofing on your complex hasn't been well taken care of or it may not last as long as it's supposed to.
The roofing can also fail faster if it was installed incorrectly. If an installer has made an error, or didn't follow installation instructions including using the right materials, your roofing could fall victim to a shortened life expectancy.
Repairs are frequent and costing you a fortune.
If the repair costs on your roofing is increasing every year and problems are occurring frequently, there is a good chance it's time to replace the roof.
Compare your increasing roofing repair spends to the cost of having an experienced professional replace your roof. Year after year of increasing repair spends on an aging commercial building can easily add up to thousands. Sometimes a replacement can save a lot of money i the long run.
You have visible damage or wear on your roof.
Signs of roofing wear include bald shingles, warped or curved shingles, and broken or torn shingles from storm damage.
Shingles demonstrating these problems are not protecting your roof. UV rays can also damage your roof over time, shortening your roofs lifespan and creating more opportunity for cracks and leaks.
Having your roof inspected regularly is the best way to avoid surprise roofing expenses. Regular inspections help extend the life of your roof as well as help you plan for roof repair or replacement costs in the future.
For more information about your commercial roof, CONTACT Shoreland Roofing today.